---
Past Guests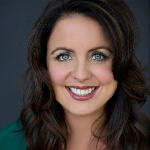 Kelly McNelis Senegor
Speaker/Teacher
Kelly McNelis Senegor is the Founder of, Women For One, a global movement of authenticity and inspiration. She has interviewed many powerful and spiritual thinkers and regularly speaks to them on, Women For One, and her radio show, The Global Sisterhood. Kelly founded Women For One so that women throughout the world can have a place to create authentic dialogue and be inspired to take action in their lives.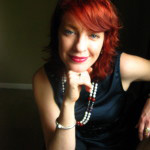 Justice Bartlett
LMP, CHT
Justice Bartlett, LMP, CHT, is a mother, writer, teacher and healer. In 2011 Justice founded EmBody Me, now called, Playfully Conscious, a company dedicated to heart centered, embodied living. As a Licensed Massage Practitioner, Certified Hypnotherapist and energetic intuitive, Justice uses her unique combination of skills to help people transform patterns that hold them back from living fully, authentically and joyfully!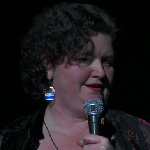 Samantha Parrott
Aura Researcher
At the age of four, Samantha Parrott, learned from others that the colors she was seeing around people were Auras. During her lifelong research of auras, she has been trained in Reiki, Shamanic Journey, Transformational Bodywork, and Matrix Energetics.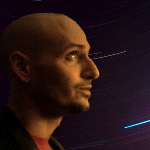 Kent Guzey
Musician
Kent Guzey, is a self-taught musician and composer with an exceptional talent for reading and following energy, particularly when it comes to music. Kent also found that he could pick up and play practically any instrument he was interested in, including piano, drums, guitar, and bass. Broadening his horizons, he soon became a certified recording engineer, and as a result also began to create music electronically. Kent establish Soul Tracks, a service through which he calls on his innate musical intuition to compose custom tracks for individuals.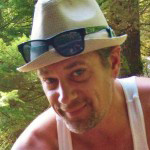 Joe Walker
Artist
Joe Walker is a Seattle based artist, graphic designer, and musician whose client list includes a diverse lineup of companies from Sub Pop Records to Microsoft. Originally from the Chicago area, Joe has called the Pacific Northwest home for over 20 years now. Specializing mainly in web design, logo design and Flash animation, Joe has also recently branched out into digital music production and video.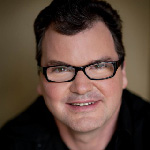 Thomas Brophy
Artist
Thomas Brophy, has performed at, The One Gathering, as a Spiritual Stand Up Comedian. Thomas has appeared in a number of local films, plays, and commercials. Thomas is always using his Reiki practice during each performance and to ground himself before an audition and stand up performance.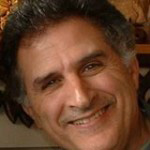 Jack Elias
CHT
A certified NLP practitioner since l983, Jack Elias is recognized by the National Guild of Hypnotists and the Transpersonal Hypnotherapy Institute as a Clinical Hypnotherapist, and has trained in altered states processes and Ericksonian hypnosis.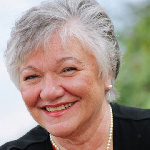 Joyce Hawkes
PhD
Joyce Hawkes,' PhD, work has spanned nearly forty years, half of them in solid scientific research in cellular biology, and half in healing practices, many of them grounded in indigenous healing traditions. Joyce has authored,Cell-Level Healing: The Bridge from Soul to Cell was published in 2006. Her new book, Resonance: Nine Practices for Harmonious Health and Vitality, released by Hay House in 2012.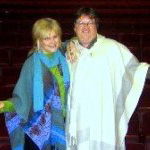 Narayan & Janet
Musicians
The music of Narayan & Janet reflect their spiritual awakening and nurture a sense of love and joy. Their vision statement is to create, perform and promote music & lyrics that are expansive and life-affirming. To help advance music beyond its current common usage as entertainment or stimulation, and utilize its power to inspire, heal and uplift.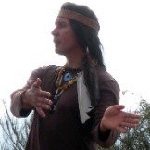 Che oke' ten (Paul Wagner)
Musician/Storyteller
Che oke' ten (Paul Wagner), Native American flutist, drummer/singer and storyteller of the Saanich (Coast Salish) tribe, shares the beautiful songs and stories of his ancient northwest coast Sissiwiss ("sacred breath"/"sacred life") spirituality, in cultural presentations and ritual and public performances, in the United States and abroad.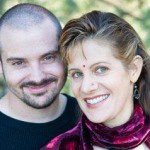 Matt Kahn & Julie Dittmar
Teachers/Healers
Matt Kahn and Julie Dittmar are spiritual teachers and intuitive healers who invite people of all faiths to discover their true divine nature. They offer teachings that invite human consciousness into the joy of peaceful existence and provide a space for spontaneous awakenings to occur. Together, Matt and Julie offer a refreshing and dynamic approach to restoring balance and bliss to thousands of lives they touch.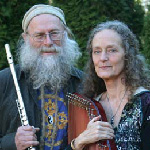 Soundings of the Planet - Dean & Dudley Evenson
Co-Founders
Dean Evenson, MS & Dudley Evenson are pioneers in the field of healing music having produced over 50 albums since 1979 through their own record label Soundings of the Planet. Their work is endorsed by leaders in the field of Mind/Body Medicine including Dr. Deepak Chopra, Joan Borysenko, PhD and Dr. Larry Dossey as well as Grammy award winner Naomi Judd who used their music to heal herself from her life-threatening liver disease. They have sold over 2 million albums and had numerous hits on the Billboard charts such as Ocean Dreams and Forest Rain, and their Sound Healing and Music for the Healing Arts Series. The Evensons continue to be on the cutting edge of music that heals and uplifts, consistently taking people to a place where peace prevails.